Hotel Casino Ridola
Ridola Casino is a colourful green oasis set in the seductive white stone of the city, which is structured in many ways: you can experience the combination of the pleasure of artistic and cultural heritage of a territory so rich in ideas, to the time dedicated to the care of your persona, leaving the hustle and bustle of everyday life behind, expanding the time to live without haste.
The exterior of the Hotel Casino Ridola of Matera, as well as the interior, are treated in detail and resume the ancient style, but renovated the building of epoch.
The historical "Ridola" residence was built in 1872 by Leonardo Ridola, brother of Senator Domenico Ridola – a passionate archaeologist at the National Museum of Matera, that bears his name.
The Ridolas were a noble family that, like other families of Matera, in the period from the Unification of Italy in the early 1900, settled in their possessions a number of country houses, the so-called "casini", in a popular area in the southern part of the region, near the city walls, the "Poliero Region", which benefits from a pleasant breeze blowing from the Ionian Sea. Leonardo Ridola was a talented architect, and when he built his country residence, he wanted to personally design the system himself, with style and practicality, in order to adapt perfectly to his housing needs. The Ridolas used to occupy the upper level of the residence in the warmer months, while renting the ground floor to the farmer who would permanently dwell there for the whole year.
In 1900, Leonardo transferred the ownership of the property onto his son Gregorio, passionate about public lighting, who settled there the " G. Ridola Eletcro-industrial Enterprise".
During the Second World War, it became the headquarter of the Navy and became watch tower for the monitoring of the Ionian coast. Years passed, and in 1952 the Ridolas entrusted the cottage to a family friend, reserving the use in the summer months: while the furniture was moved in the home on Via Duomo.
In 2003, finally, the building was sold by the Ridola family to the current owners.
Cosimo Dell'Acqua, an architect from Matera, and his wife Lucia, have lovingly fostered the palace, and started long restoration works that lasted two years, taking care to faithfully restore all the original quality. A conscientious historical research and recovery of all those elements whose integrity had not been hopelessly compromised by deterioration of time. Some of the original furniture was purchased and restored, and the ancient sundial, which scanned the time in 1900, found the day light again, and now graciously casts its shadow.
At the end of the work, the property has returned to its former glory, and the Dell'Acqua family, moved in and made it their home, deciding to occupy the very same top floor which had been the Ridola's summer housing, a prestigious historic residence, today available to guests.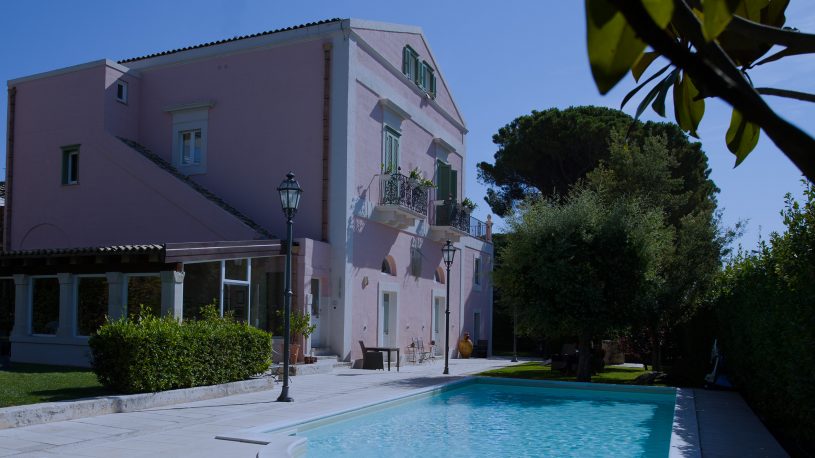 The hotel Casino Ridola and his pool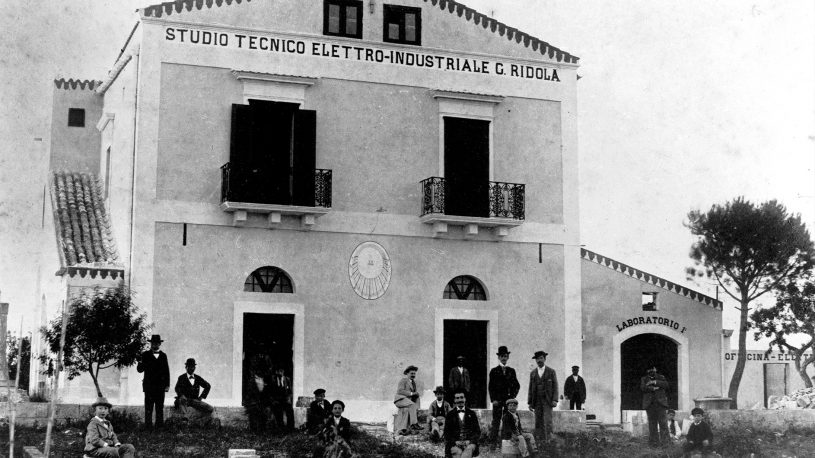 The historical "Ridola" residence